Donuts, Coffee and Cartoons
The Little Mermaid ~ Sat. July 2 at 10 a.m.

Caleb Henry & The Customs
Fri. Aug. 12
With BOTB Audience Choice Winner Fresh Yesterday
The Catalina Wine Mixer
Sat. Aug. 20
Wine tasting, hors-d'oeuvres, live entertainment, and the Step Brothers movie!

Stroll Down Penny Lane
A live performance with beautiful accompanying films of the music of the most iconic songwriter of our age: Paul McCartney.

Leonid & Friends
VIP Meet & Greet tickets available!

Hitchtober

20% Off Apparel
Visit The State Store Today!
All the cool kids are doing it.

Noirvember
Exceptional Noir Films in November

Membership
Membership is one of the best ways to support The State!

Modesto Film Society
Monthly screenings dedicated to the exhibition & preservation of films of exceptional quality and significance, all of which are open to members at either no charge or a discounted admission price.

Rent The Theatre
Escape the mundane & enjoy a night at the theatre, all to yourself.
This Week At The State
Now Showing
Live Events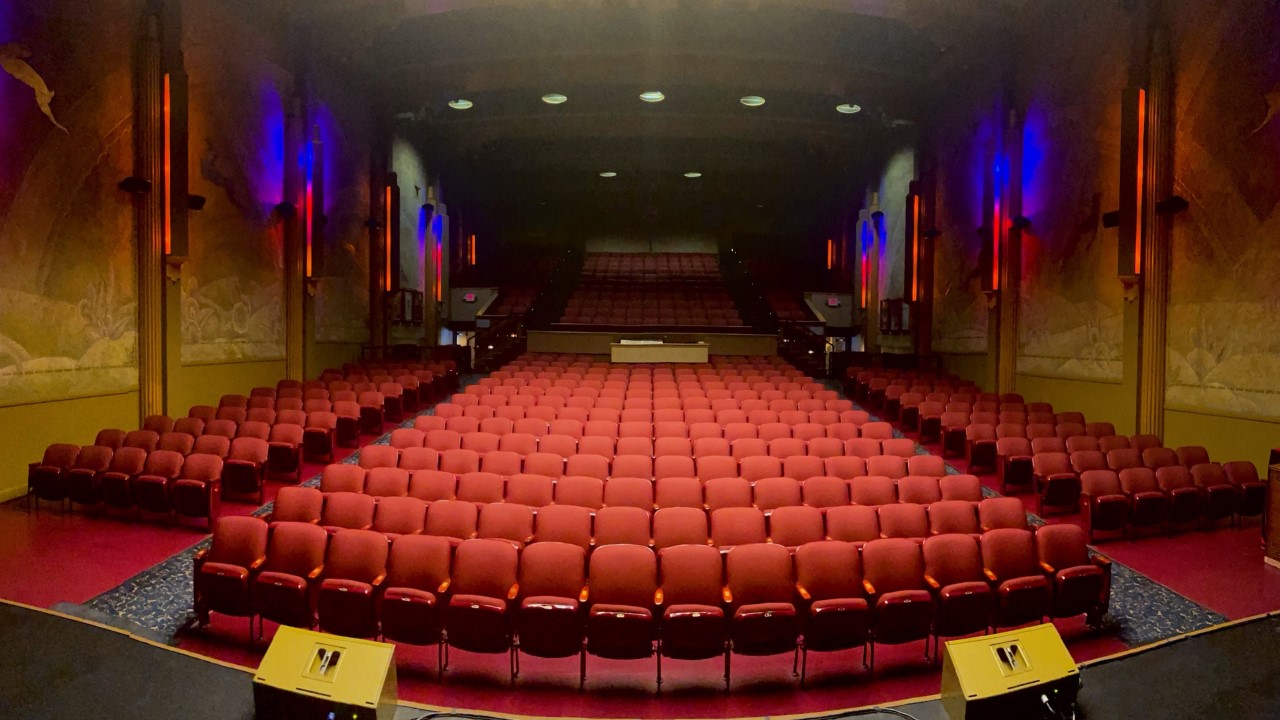 The State Theatre enriches our community by offering exceptional cultural, educational, film and performance-based experiences.
News & Announcements
June 16, 2022
Rebel Without a Cause and "The Kids Today!" By Arnold Anthony Schmidt It seems as if people have always complained about "the kids today!" Those young people don't respect their elders. They're wild. Too sexual. The satirist Juvenal, writing in the second century, paints Roman youth – and, in fairness, pretty much everyone else! – […]
May 5, 2022
Kiss Me Deadly: A Classic Film Noir with a Twist By Arnold Anthony Schmid Admit it: when you think about film noir, you don't associate it with the nineteenth-century Pre-Raphaelite poet Christina Rossetti! Yet the suggestive role played by Rossetti's 1862 sonnet "Remember" in Kiss Me Deadly illustrates only one of the many things that make […]
April 1, 2022
"A Road Trip With a Twist: Compartment No. 6" By Arnold Anthony Schmidt Like many, I particularly enjoy narratives in which audiences first see characters as one kind of person, only to have them end up as quite a different kind entirely. Juho Kuosmanen's Compartment No. 6 (2021), winner of the Grand Prix at Cannes […]
March 10, 2022
"Asghar Farhadi's A Hero: No Good Deed Goes Unpunished" by Arnold Schmidt Films by Iranian Asghar Farhadi, one of the few directors to win two Oscars in the Best Foreign Language category, generally revolve around people making difficult, perhaps unresolvable, decisions. His most famous, the Oscar-winning 2011 A Separation, follows a family in which the […]
Programming Series