The Fundamentals of Filmmaking – $499
A hands-on, interactive learning program designed to give you the fundamental skills needed to begin your filmmaking journey!
How does this program work?
The Fundamentals of Film is a ten-week, interactive filmmaking course. Once enrolled, students will be part of a small, collaborative production team that works together to learn the fundamentals of filmmaking. Week by week, students will learn about screenwriting, cinematography, sound design, editing, and more. All equipment will be provided including camera, laptop, boom mics, and lighting.
Throughout the program, students will interact with industry standard equipment and editing software while learning from professional filmmakers, culminating in the creation of a short film that will premiere at the historic State Theatre.
Community/Adult Classes
Classes are limited to 16 students (18 years of age or older) and will be held every Tuesday from 4:30PM – 7:30PM, beginning January 24th, 2023 at the State Theatre for 10 weeks.
Middle School/High School Classes:
Classes are limited to 16 students (8th-12th graders only) and will be held every Wednesday from 4:30PM – 7:30PM, beginning January 25th, 2023 at the State Theatre for 10 weeks.
The State Theatre will be awarding two full scholarships to our inaugural film school for teens (8th-12th grade). If you or someone you know has a lot of passion for film, but would benefit from financial help for this film production class, please email us at [email protected] and tell us your story. Applications are due Jan. 18, 2023. We will select 2 scholarship recipients, courtesy of the State Theatre Board of Directors.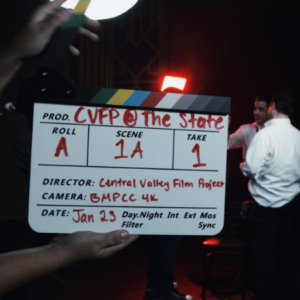 What you will learn:
Mindset: Filmmaking is a team sport, so you will learn how to become a team player. You will learn how to collaborate with a group of fellow artists, as well as how to align your vision and ambitions with those of your fellow team members.
Artistry: Everyone has a story to tell, and we will help you figure out how to bring yours to its maximum potential by sharing what you can do to elevate your ability to connect with an audience.
Process: Learn the principles that will help you confidently begin your journey as a filmmaker. You'll discover the philosophies practiced by industry professionals and develop an understanding of the "why" behind the "how" it is done.
Technique: In order to stand out amongst your peers, we will fine tune your capabilities as a filmmaker by showing you the methods professionals use to achieve a cinematic product.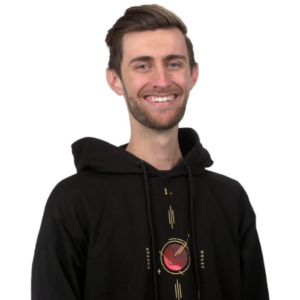 From the instructor, Jacob True, founder of the Central Valley Film Project:
This is the course I wish I took when I was learning how to become a filmmaker.
Back when I was a student at Modesto Junior College, a peer offered to pay me to come to San Francisco and help him with a production. As someone who was desperate to break into the industry, I jumped on the opportunity. Knowing only a fraction about filmmaking, I can definitely say I did not do a good job. If you think about all the things that could possibly go wrong with a video, I probably did half of them. My shots were poorly framed, my movement was not steady, and I produced something that was far from masterful.
It took years to fully understand how films are constructed, what to do to capture meaningful shots, and how to edit and assemble a powerful cinematic experience for audiences. Now that I have accumulated a wealth of experience as an award-winning filmmaker and former Film Director at a renowned local media company, I have created this in-depth and interactive curriculum to give you the strongest possible start on your journey to becoming a master filmmaker.
It is my hope that when you are finished with "Fundamentals of Filmmaking," you will understand the basic techniques and philosophies that filmmakers use to achieve quality films that move audiences with their stories.
For more information on Central Valley Film Project click here.
Ready to get started?