"The Fundamentals of Filmmaking: SUMMER SESSION!"
A hands-on, interactive two-week filmmaking course designed to give you the fundamental skills needed to begin your filmmaking journey! Once enrolled, students will be part of a small, collaborative production team that works together to learn the fundamentals of filmmaking. Over the course of two intensive weeks, students will learn about screenwriting, cinematography, sound design, editing, and more. All equipment will be provided including camera, laptop, boom mics, and lighting. Throughout the program, students will interact with industry standard equipment and editing software while learning from professional filmmakers, culminating in the creation of a short film *that will premiere at the historic State Theatre.
Class is limited to 16 students (8th-12th graders or newly graduated).
Cost: $399
Dates/Time: July 10-14 & July 17-21, M-F, 9-12pm
Film Premiere & Graduation: Wednesday, July 27, 6pm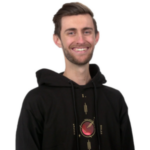 From the instructor, Jacob True, founder of the Central Valley Film Project:
This is the course I wish I took when I was learning how to become a filmmaker.
Back when I was a student at Modesto Junior College, a peer offered to pay me to come to San Francisco and help him with a production. As someone who was desperate to break into the industry, I jumped on the opportunity. Knowing only a fraction about filmmaking, I can definitely say I did not do a good job. If you think about all the things that could possibly go wrong with a video, I probably did half of them. My shots were poorly framed, my movement was not steady, and I produced something that was far from masterful.
It took years to fully understand how films are constructed, what to do to capture meaningful shots, and how to edit and assemble a powerful cinematic experience for audiences. Now that I have accumulated a wealth of experience as an award-winning filmmaker and former Film Director at a renowned local media company, I have created this in-depth and interactive curriculum to give you the strongest possible start on your journey to becoming a master filmmaker.
It is my hope that when you are finished with "Fundamentals of Filmmaking," you will understand the basic techniques and philosophies that filmmakers use to achieve quality films that move audiences with their stories.